3 tags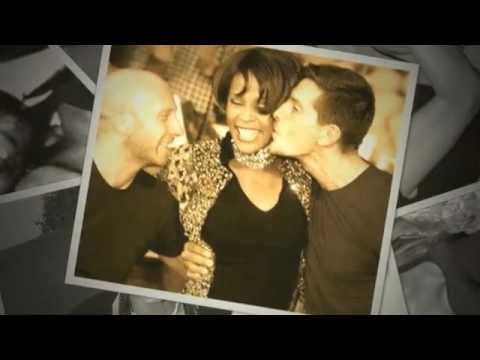 12 tags
Wrestlemania: Best to Worst
1. Wrestlemania 17  2. Wrestlemania 19  3. Wrestlemania 28  4. Wrestlemania 20  5. Wrestlemania 24  6. Wrestlemania 23  7. Wrestlemania 22  8. Wrestlemania 12  9. Wrestlemania 14  10. Wrestlemania 18  11. Wrestlemania 26  12. Wrestlemania 21  13. Wrestlemania 27  14. Wrestlemania 10  15. Wrestlemania 3  16....
10 tags
The Top 20 Greatest Wrestlemania Matches, Of All...
After hours of deliberation with my bud Abel, this is what we decided on: 1. Undertaker vs. Shawn Michaels Wrestlemania 25 2. Stone Cold Steve Austin vs. The Rock Wrestlemania 17 3. Bret Hart vs. Stone Cold Steve Austin Wrestlemania 13 4. Ricky Steamboat vs. Randy Savage Wrestlemania 3 5. Undertaker vs. Shawn Michaels Wrestlemania 26 6. Chris Benoit vs. Triple H vs. Shawn Michaels...
10 tags
Tacos
I want to take a moment and talk about something we all enjoy…FOOD :D and Tacos to be more specific. They're easily the greatest invention, since the modern orgasm. And yes you guessed it folks, Chris Jericho invented them. (He also invented Orgasms too, and sex…grass…Earth…hell he invented the whole damn solar system, but that's a discussion for another time) ...
10 tags
2 tags
I have no idea
The last several months have been a bit of a whirl, at least for me. Things happening, seemingly everyday. Its hard, I can't deny. The people who follow me on twitter can probably get a small sense of the seriousness of some of the stuff that happens. I'll send out a tweet and then I'll get some responses from my friends asking me if everything is ok. Usually I'll say...
3 tags
1 tag
8 tags
10 tags
9 tags
The Rock
I know I said to myself that I wasn't going to talk about this anymore. I know that I shouldn't address this anymore but you know what? Screw it. I'm going to talk about it. I've addressed this on twitter and I'm going to address it on Tumblr. What am I talking about? Well I'm referring to The Rock and bs he takes from the internet wrestling...
6 tags
10 tags
8 tags
4 tags
8 tags
12 tags
13 tags
Kurt Angle? What's going on?
Kurt Angle is a guy, whom I've always been a fan of. Let's face it, this guy was and still is an absolute wrestling beast. Its been that way since he made his official in-ring debut, back at Survivor Series 1999. He's won championship in both his amatuer and professional career. Hell, the guy won a gold medal at the 1996 Olympic games. He won every title within a year of his WWE...
Thoughts from The Palace of Wisdom: Phenom's PPV... →
phenom951: Ok I'm back I successfully survived watching the Wrestlemania 2000 PPV long enough to stand on my own two feet again and look towards the future and boy did I stumble upon something much better. Here you go people welcome to Backlash 2000! Match #1: Edge & Christian vs D-X (Road Dogg &… Nice review man
8 tags
Why I decided to stay with Android
So as many of you know, I finally got the new phone I'd been wanting since forever. The phone? None other than the much anticipated Galaxy Nexus. Yep that's right, The Google Phone! It combines the evolution of Android with the power of Verizon's awesome 4g LTE network. Leading up to the official "new phone" day, I considered various options. However, it seemed to...
7 tags
8 tags
12 tags
Best of WWE Countdown (5-1)
And now let's continue on, where we left off. This top 5 were really the defining moments and/or matches of 2011. And with that said, number 5… 5) The Phenom Goes 19-0: When it comes to Wrestlemania, two words always comes up, "The Streak" . And as Wrestlemania 27 slowly approached, it was no different. On February 21, 2011 the world would witness the return of The...
10 tags
Best of WWE Top 10 count down (10-6)
Well, that time has come again. Another year gone and another one on the horizon. As the world counts down the final hours and minutes, I am going to look back on the year that was. The topic? World Wrestling Entertainment. Now, I've been most critical of this company, seems more so this year than ever. There was alot of crap from WWE, but also some gems. I will present the top 10 moments...
A Reflection
I have such a weird relationship with Christmas. I like the holiday even though I haven't had a good Christmas in several years. This year, its not the best but I'm dealing with it. Not going to be down or upset or whatever. If I'm going to be upset, I'll do it on December 26th. And all of the crap that stressed me out or really upset damn near to the point of giving up,...
11 tags
You Don't Already Know This
One of the most common questions that I've been asked (wrestling related) is what the hell do I see in Alberto Del Rio? What's so good about the guy? Why Del Rio? What can I say, I just love the dude. Let me take you back to last year. I remember when I saw the vignettes, dealing with Del Rio. And honestly, and I don't think anybody even knows this, but I honestly wasn't...
8 tags
FINALLY...
The Great One, The Peoples Champion, The Most Electrifying Man in Entertainment, The Rock returned to the squared circle. Seven years I've waited for this, and it FINALLY (pun intended) happened. Survivor Series 2011, what a night. The JoMo/Ziggler match was on point. I felt that both guys gave 100% and put on a damn good show. Hats off to both. I was happy that Ryder had his moment in...
5 tags
9 tags
The Case Of John Morrison
John Morrison, at one time, was a star in the rise. Many claimed him to be the next great superstar, possibly the next Shawn Michaels. And at one point, that seemed to be case. However, if you fast forward to 2011….many would think otherwise. And it isn't necessarily JoMo's fault. Its more the bullshit way he's been booked over the last several months. And the question is...
6 tags
7 tags
6 tags
10 Years & It Still Feels Like Yesterday.
Its been 10 years man. Its been 10 years yet it still feels like yesterday. I remember waking on the morning of September 11, 2001. It was just another ordinary Tuesday to me. I got up and got dressed and made my way to the bus stop to await my bus…then it was off to West Orange Stark - Middle School. I remember finishing up in my 8th grade reading class, then the bell sounded for all of us...
8 tags
11 tags
Soulja Boy is an idiot
I think the title says it all. In case you didn't know, Soulja Boy has come under fire for his lyrics regarding the military. In said lyrics, Soulja boy basically degrades the military. Honestly, it didn't just make me mad. It pissed me the hell off. You can disagree with the war. Lord knows I do. You can even dislike our president. But don't you dare stand there and disrespect...
2 tags
I Have A Dream
I remember when I was a kid, I was asked what I wanted to be when I became an adult. I remember answering with an emphatic response of "a Doctor". I was just a little kid here, so I'm not surprised that many didn't take me serious. They just thought it was cute…this little kid wants to be a Doctor. But only, I wasn't saying it just to sound cute. I meant it,...
9 tags
Wrestling? Really? Why?
"Why are you wrestling fan?" I've been asked that on several occasions. "Wrestling is stupid and gay" I have been told, especially post attitude era. Everybody is allowed an opinion, and can freely voice it. Those people can hate on the sport or entertainment…but it doesn't change the fact that I…love it. This whole journey, or on going...